Welcome to the Fugou Keiji Balance: Unlimited Wiki!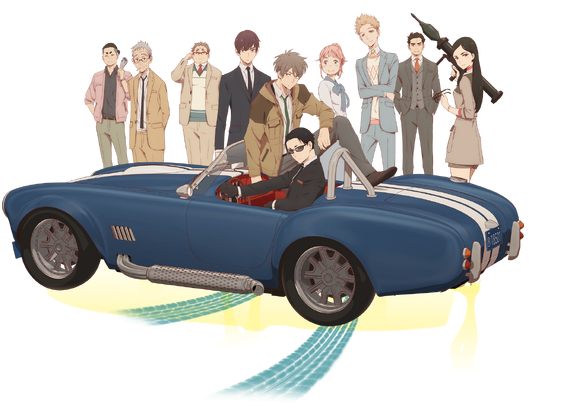 This wiki is about Fugou Keiji
This wiki is currently under construction, so feel free to help out.
We're a collaborative community that anyone can edit. Click the edit button at the top of any page to get started. Stub pages are a great place to get started if you want to help out!
Fugou Keiji Balance: UNLIMITED is a Japanese animated series produced by Cloverworks, directed by Tomohiko Ito and is adapted from Yasutaka Tsutsui's orginal work, Fugou Keiji.

Rules • Admins
Series: Anime • Original Novel • Characters
---
The story centers around millionaire Kanbe Daisuke, the heir to one of the wealthiest families in Japan, who is assigned as a detective to the Modern Crime Prevention Task Force (aka MCPTF), at the Tokyo Metropolitan Police Department. Taking full advantage of his vast family wealth, he spares no expense in solving complex crimes, and has the tendency to evaluate everything including individual human lives in terms of their monetary value. Katou Haru, a detective with a compassionate heart who believes that money isn't everything, is chosen as Kanbe's partner but is repulsed by his materialistic attitude. Having diametrically opposing personalities, witness how the two join forces to tackle seemingly unsolvable crimes and mysteries!
Anyone can contribute to this wiki.
There are other editors who can improve what you contribute. Don't be afraid to jump in and start it!
The optimal visual and social experience on this wiki is available with a free personal Fandom account.
If you have trouble getting started and are new to collaborative editing, check the wiki tutorial.
Expansion of existing pages, maintenance of articles and creation of wanted pages is helpful.
To contribute an article, simply enter the article title in the box below:
You can also be part of the larger Fandom family of communities. Visit
Fandom's Community Central
!
Community content is available under
CC-BY-SA
unless otherwise noted.